A
Apron: Window molding located below the window sill on a window frame.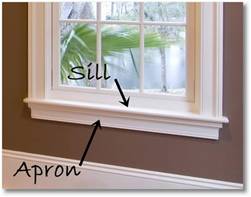 Arched Valance: A valance treatment that is arched along the lower edge.


Austrian Shade: A fabric window covering with soft draping scallops which run the length of the shade. They move up and down by a series of cords threaded through rings.

Awning Windows: Windows which are hinged on top and swing outward to open. They are usually rectangular, and wider than they are long.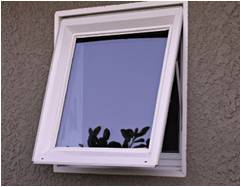 B
Balloon Shades: Fabric shades with deep inverted pleats that fall into airy, rounded poufs at the bottom.

Bay Window: A window area that extends outward from the main wall, forming an protrusion on the exterior of the home.

Bias: This term refers to the grain in fabric. The bias grain runs diagonally at a 45 degree angle to the straight grain and tends to stretch when pulled.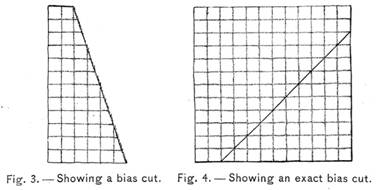 Bishop's Sleeve Curtains: Extra long curtain panels that are cinched up gathered up and over the cinched area.

Box Pleats: Deep, inverted, tailored pleats which are flat on the right side of the drapery to create a classical boxy look.
Butterfly Pleats : A pleat with two, rather than three, folds to distinguish it from the basic pinch pleat.
C
Cafe Curtains: A window treatment that covers only the bottom half of a window. A cafe rod is most often hung at the halfway point of the window, at sash level.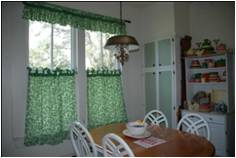 Cascades: Side panels, usually pleated, which flank swags. They can be long or short.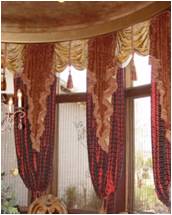 Designed By Choctaw Moon www.choctawmoon.com
Casement Window: A casement window has two vertical sections that crank open outward.

Combination Rods: Two or three drapery rods sharing one set of brackets. They are used when installing draperies with sheers, or to create any layered look.
Cornice: A decorative wooden, fabric, or foam header placed above a window to conceal drapery hardware.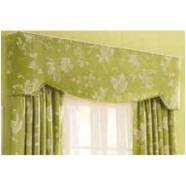 Curtain: Usually unlined, a curtain is a panel of hemmed fabric hung from a rod at the top of a window. Panels can be floor length or end at the windowsill.

D
Draw Draperies: Draperies which hang from a traverse rod and can be drawn to open or closed over the window by means of a cording system.

Double Fullness: Using fabric that is twice the measured width of the window. Double fullness creates a fuller look and that is more pleasing to view than skimpy fabric.
Draping: A technique of looping and securing fabric in graceful curves and folds.


F
Festoon : see Swag.
Finial: A decorative piece attached to the ends of drapery rods. Usually made of wood or metal and can be many sizes and shapes.

Finish: Product applied to fabric as a protection against water marks and fading.
French Door : A door with a rectangular panes of glass extending the full length. Usually hung with a pair of doors in one frame, with both doors opening outward.

Fringe: A decorative trim sewn onto the edges and hems of curtain panels and rugs. Also often used to decorate pillows and lampshades.

Fullness: Refers to the width of the fabric in relation to the curtain rod. Most window treatments are two to three times fullness.

G
Goblet Pleats: A formal pleated on a drapery.

H
Header: The top edge of a rod-pocket curtain that forms a ruffle when the curtain is on the rod.
Hopper Windows : These windows are hinged at the bottom and open inward from the top – the reverse of awning windows.

J
Jabot: Piece of fabric, long or short, which drape down on either side of a swag or valance, often pleated and tapered.

K
Kick Pleated Valances: Constructed like box pleats, but the pleats are spaced further apart.

L
Lambrequins: Elaborate cornices, usually made of wood, which extend all or part of the way down the sides of the window. They are often padded and upholstered.

Lining: Fabric used as a backing for drapery panels. Lining can provide body and fullness, light control, and privacy. Often lining fabrics are decorative and chosen to be a pleasing contrast to the drapery fabric.


M
Mounting Board: A wooden board installed either inside or outside the window frame to which some types of window treatments are attached.

Mullion: Wood trim that sets off smaller panes of glass in a window.

N
Nap A fabric with a texture or design that runs on one direction such as corduroy and velvet. A fabric with a nap will often look different when viewed from various directions. When using a fabric with a nap, all pieces must be cut and sewn together so the nap runs in only one direction.

O
Overlap: The area where drapery panels lap over each other at the center of a two-way traverse rod.


P
Passementerie: Fancy edgings or trims which emphasize the shape of the curtain, such as fringe, tassels, braid, and ruffles.

Puddled Curtains: Curtains with long side panels allowed to drape and puddle onto the floor to create a soft, full look.


Projection: The distance from the front of the drapery rod to the wall on which it is mounted.

R
Railroading: Refers to using fabric horizontally rather than vertically. Fabric without a nap or a directional design can be railroaded easily. Used to avoid seams in long lengths of fabric (as in dust ruffles).

Repeat: How often the pattern is duplicated at intervals down the fabric or wall covering. One repeat is one full pattern.

Return: The portion of the drapery extending from the corner of the rod to the wall, enclosing the brackets of the drapery hardware.

Right Side: The printed side of the fabric that is used as the finished side of an item. The right side generally has the most color and the most finished look to it.
Rings: Rings of wood or plastic are hooked or sewn to the top edge of a curtain and these rings are then threaded through the curtain rod.

Rod Pocket Curtains: The most common window treatment. A stitched pocket at the top of the curtain is gathered or shirred onto a curtain rod.

Roller Shades: Shades made of vinyl or fabric attached to spring rollers, mounted to the inside window casing or the window frame.

Roman Shades: Drawn up from the bottom by means of cords and rings, these shades create horizontal folds when raised. A roman shade panel is flat when lowered and covers the window glass completely.

Ruching: Extremely tight gathers used as a decorative top finish to a panel.

S
Smocking Tape: A tape with woven-in cords used to create pleated and shirred curtains.


Selvage: The selvage edges of fabric are the finished sides of the lengthwise grain.

Sheer: A drapery panel made of sheer or translucent fabric, sometimes used underneath an outer drapery.


Shirred Curtains: Curtains stretched tightly and gathered on rods at both the top and the bottom.

Stackback (or stacking space) : The area of the wall where drapery comes to rest when it is opened and the window is exposed. Draperies are sometimes installed so that the stackback clears the window frame, allowing an unobstructed view.


Stagecoach Valance: Used on narrow windows, this is a panel of fabric mounted on a board, and attached to the inside frame of the window. It is rolled up and tied in the center with a ribbon.

Swag : One or more pieces of fabric draped over a rod, typically used at the top of a window treatment with jabots. Also known as a festoon.

T
Tab-Top Curtains: Curtains with fabric bands attached to the top into which a decorative curtain rod is inserted.

Tension Rod: A curtain rod which stays in place inside the window frame through spring tension.

Tie-Tab Curtains: Similar to tab-top curtains, but with ribbons or fabric bands tied over the rod, instead of sewn in place.

Tiebacks : Fabric bands, cords, or other material that shape the curtain or drape and holds them back from the window.

Traverse Rod: Adjustable drapery rods that open and close the window treatment by pulling a cord.

Trim: Decorative cording, braids, or fringes applied to the edges or hems of draperies, to match or contrast the panel fabric.


Triple Fullness: A fabric panel that is three times the width of the window. Often sheers and lightweight curtains are made in triple fullness.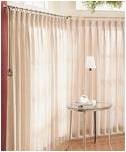 V
Valance : A window treatment that covers the top of the window and the drapery hardware. A valance is made of matching or contrasting fabric, often with a casing at the top, and gathered onto a curtain rod.
Velcro: Hook and loop tape used for attaching fabric to a mounting board. Sometimes used for lightweight fabrics and valances.


Venetian Blinds: Blinds made of metal or wooden slats, attached to cloth tape, and worked by a cord on a pulley system, and available in many widths, colors, and sizes. Blinds provide excellent light control while allowing some view to the outside.

W
Warp and Weft: Refers to the direction threads in a fabric. Warp threads run the length of the fabric. Warp threads are crossed by the weft threads that run from selvage to selvage across the width of the fabric.

Window Scarf: A long piece of fabric casually draped over a pole or rod at the top of a window like a valance. The center is gently pulled down to create a soft curve.